Davis High dances always prove to be a fun and exciting social event for all students. Who doesn't get caught up in the excitement of deciding how to ask and respond, finding a group, and most importantly, what you're going to wear? Let's dive into some of the freshest looks from the recent girl's choice Sweethearts dance. (Note: everyone at the dance looked awesome! This is just a fun article so don't get discouraged if you weren't featured!)
Although everyone looked amazing, the bottom line was that the Best Dressed group was obvious to see as soon as they walked through the doors. Every part of each of their outfits were on point; their ties and dresses coordinated perfectly, their huge smiles let everyone know what a good time they were having, and the chemistry between each couple.
front [left to right]: Logan Jeppson & Ali Bouck, Hyrum Shingleton & Tessa Washburn; back: Kendra Pugmire & Tyler James Bagley, Ashlyn Crowther & Lucas Meyer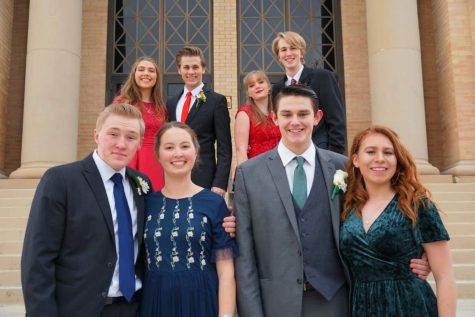 Let's dissect these outfits!
Logan, Tyler, and Lucas all went for black suits while Hyrum opted for a silver suit and vest to better compliment Tessa's emerald crushed velvet dress. Lucas' striped tie was a nice deviant from Tyler's solid red tie. Ashlyn hit us with her classic red lip once again to match her red dress.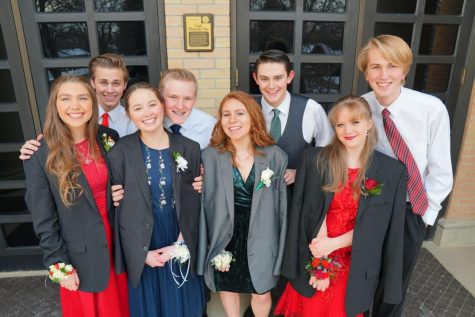 DHS dances are a blast! Our next dance is Junior Prom at the state Capital on April 27th. Make sure to put it on your calendars and don't miss out on all the fun a Davis High dance has to offer!
P.S make sure to ask a date from amazing Davis High!